ABOUT LUCY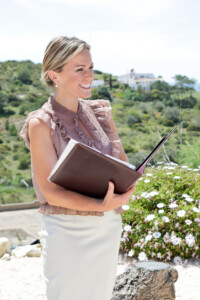 I love hearing and sharing people's stories; it's what I've done throughout my 20 year career as a TV Newsreader, it's my passion.
 People often comment "aha, no wonder you ask so many questions, you're a journalist". The truth is, it's the other way around; I became a journalist because I've always loved people's stories and always asked lots of questions…and it's exactly why I became a wedding celebrant.
 I spent my early broadcasting career in BBC Radio, then moved to TV journalism (Anglia News, London Tonight, ITV News Channel and Sky News). My broadcasting name is Lucy Alexander.
I have a warm, engaging manner and an understanding of how to put people at their ease. As someone who trains others in public speaking, I'm very aware how intimidating people find it standing infront of an audience – and a huge part of my job is to help you feel relaxed on the day, making sure no one panics when things don't go to plan (as sometimes happens at weddings!)
Once I've got to know you, just leave the script to me; writing is what I do and I'll make sure it's full of your characters (but the "vows" are your bit, we'll discuss this later)
Becoming a celebrant has been a hugely rewarding experience; being part of one of the most important times in people's lives and using my skills in a way I'd never thought possible. It's a real honour to help couples at the start of their lives together – and I take that role very seriously.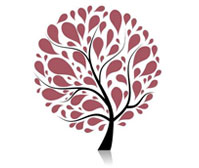 I trained as a celebrant in the UK and am a member of the Fellowship of Professional Celebrants. I hold a certification in "Marriage & Family Celebrancy".  You can find out more about the FPC here:
http://www.professionalcelebrants.org.uk/